REPUBLIKA.CO.ID, JAKARTA -- Prabowo Subianto, presidential candidate of the Prosperous Coalition, said that the practice of understating the meaning of democracy was hampering economic development in the country. In his speech at the Indonesian Economic Forum (IEF) in Jakarta on Wednesday, Prabowo stated that many state officials forget the philosophical meaning of democracy.
"The practice of democracy only looks at its technical side. In some cases, democracy is currently experiencing a condition of turning down, considering that many parties find their rights to expression to be limited," Prabowo noted.
He added that there are Indonesian citizens who are prohibited from traveling abroad.
"There are also scholars who are prohibited from giving speeches and expressing their opinions in public. In fact, these scholars are called extremists," he explained.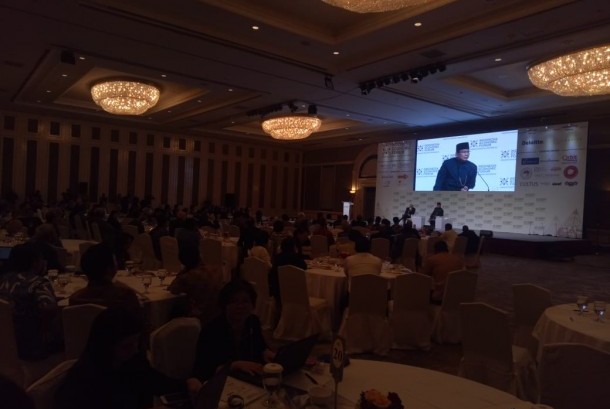 Presidential candidate number 02, Prabowo Subianto delivers a speech at Indonesia Economic Forum, Shangri-La Hotel, Jakarta, Wednesday (November 21).
Such democracy, according to Prabowo, is one of nine challenges that hinder the Indonesian economy.
"In addition to struggling democracy, other obstacles are in the form of high cost of living, the high value of debt, oligarchy, high unemployment, extreme inequality, stagnant growth, and corruption," he elaborated.
The nine obstacles can begin to break down if the government starts to practice real democracy.
The right practice of democracy can reduce turmoil and conflict in society, so that the political and economic climate becomes stable. A stable economic climate has also made investors no longer hesitant to invest in Indonesia.
sumber : Antara