Lake Toba Caldera was formed from a catastrophic volcanic eruption in 74,000 years ag
REPUBLIKA.CO.ID, JAKARTA -- Minister of Energy and Mineral Resources Ignasius Jonan has inaugurated the Lake Toba Caldera Information Center in Parapat, Girsang Sipangan Bolon Sub-district, Simalungun District, North Sumatra Province.
In statement received by Antara here on Friday the minister hoped that the national geo-center could be developed to be an international-standard geo-center.
"Let us help and support the District Administration to operate this geo-center. It is one of the largest geoparks located on a mountain in the world, even in Europe I do not see this big geo-center. The challenge is how to make it a tourist destination," Jonan said.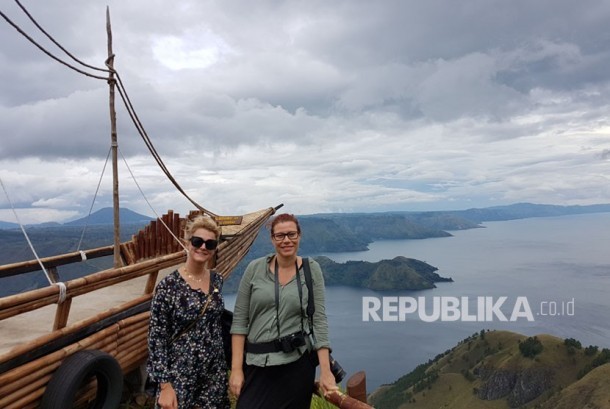 Dannish tourists visit Lake Toba.
In addition to the Information Center, infrastructure is also a concern of the administration. "Railway infrastructure from Medan to Siantar will be repaired so that the three hours trip can be juts an hour," he added.
Meanwhile, the Head of Geological Agency, Ministry of Energy and Mineral Resources, Rudy Suhendar, said the inauguration is part of the administration's effort to accelerate the recognition process of the Lake Toba Caldera as the world geological heritage and to become a member of UNESCO Global Geopark.
The National Geopark Information Center of Lake Toba Caldera features information about the historical chronology of the super volcano events that make up the volcano caldera as well as the uniqueness of other geological events.
The Geocenter that has an area of 17 x 8 meters is aimed at educating the people, growing their sense to protect geological heritage and strengthening awareness of the importance of the earth preservation.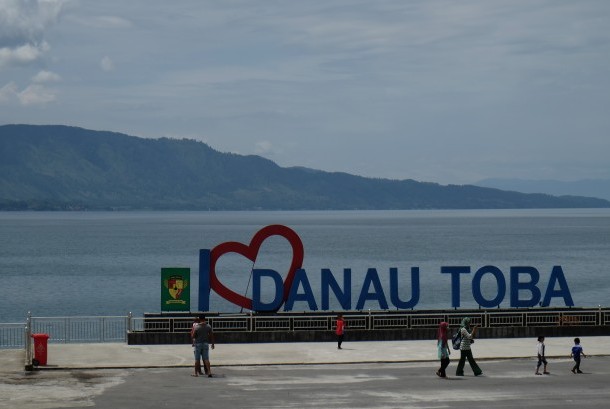 Lake Toba, Parapat, Simalungun, North Sumatera.
The Lake Toba Caldera was formed from a catastrophic volcanic eruption in 74,000 years ago. The eruption formed a deep indentation at the bottom of the caldera containing water with a maximum depth of 550 meters and an area of 1,130 square kilometer.
The eruption caused the earth to suffer a prolonged winter and led to the death and extinction of living creatures.
One of the geological events after the formation of the caldera was the formation of Samosir Island due to the uplifting of most parts of the lake to the surface.
Geopark is an integrated geographic area that promotes landscape protection, sustainable geological sites and maintains a balance between conservation, education and economy of the people.
Indonesia has about 40 geological heritage in various provinces. In addition to Toba Caldera Geopark which will be designated as the World Geopark by UNESCO, other geoparks is Batur Bali, Gunung Sewu Yogya - Central Java - East Java, Merangin Jambi, Rinjani in West Nusa Tenggara and Ciletuh Pelabuhanratu, West Java.