Kompolnas and Jakarta Police to hold another case title on Novel Baswedan case.
REPUBLIKA.CO.ID, JAKARTA — National Police Commission (Kompolnas) commissioner Poengky Indarti said National Police investigators carried out their duties seriously in handling Corruption Eradication Commission (KPK) senior investigator Novel Baswedan acid attack case. She stressed that Kompolnas also continued to monitor the progress of the case investigation.
"Investigators conduct scientific crime investigation to uncover this case," said Poengky on Friday (Dec 7).
Poengky said Kompolnas as the functional supervisor of National Police has been monitoring the handling of Novel's acid attack case. Kompolnas with Jakarta Police held a case title to see how far National Police handled the case.
"Kompolnas will hold a case title again with Jakarta Police on Monday (Dec 10) to find out the development of this case," Poengky added.
Kompolnas admitted there were a number of difficulties to solve Novel's acid attack case. Among those were crime scene (TKP) that was not sterile when the investigators came, then monitoring cameras (CCTV) that cannot capture the perpetrators clearly, and there was no eye witness who know exactly the perpetrators behind the case.
"Also limited information that can be obtained from witnesses, including the victim," Poengky added.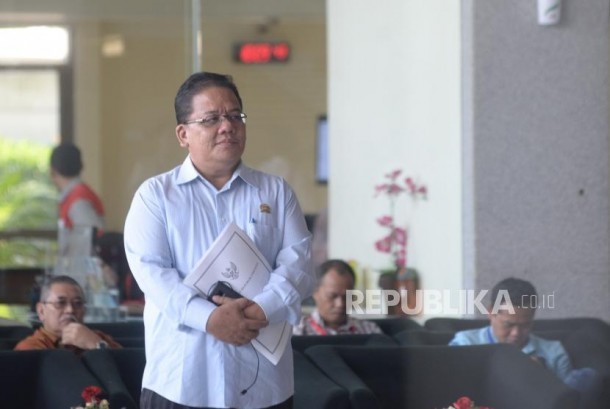 Ombudsman commissioner, Adrianus Meliala
Earlier, Ombudsman commissioner, Adrianus Meliala revealed the final report related to Novel's acid attack case by Kelapa Gading Police, North Jakarta District Police, and Jakarta Police. In the report, Ombudsman found there was maladministration in the investigation of the case.
There are four points of investigation maladministration. One of the points is the protracted delay from the police in handling Novel's acid attack case, due to there was no stipulation of the assignment period on the assignment order.
"People are confused, how far Novel's case has been handled," Adrianus said.
According to Adrianus, Novel as the victim must be resummoned. He said there are several informations, that have potential to be new clues. Earlier, Novel has spoke a lot in the mass medias.
Also read: Acid attack case might be intended not to be solved: Novel
Novel as KPK was attacked by two unidentified persons who splashed acid to his face and eyes early morning on April 11, 2017 after he performed a morning prayer (subuh) in a mosque near his house in North Jakarta. His eyes were seriously damaged and he has undergone some surgery for his eyes in Singapore.
Novel stated that his case was an attack that was deliberately not revealed. He also did not believe if the case was being processed.
"So if it's explained if there is an ongoing process of the case, I say that it's formality," Novel added.