PA 212 to encourage munaslub PBB to topple Yusril if Yusril does not change his mind.
REPUBLIKA.CO.ID, JAKARTA — Yusril Ihza Mahendra's decision to accept the offer to be the government camp's lawyer in presidential election 2019 has made his supporters disappointed. Brotherhood of Alumni 212 (PA 212) felt devastated by the fact.
Altough Yusril took the offer as a professional in constitutional and political law, PA 212 said Yusril's attitude has hurt the spirit of the Crescent Star Party (PBB), Islamic party led by Yusril. The group said it could torn the party apart.
"I will talk to him, hopely he will retract his bad decison as it has sacrificed PBB cadres and lawmaker candidates," spokesman of PA 212 Habib Novel Hasan Bamukmin on Wednesday (Nov 7).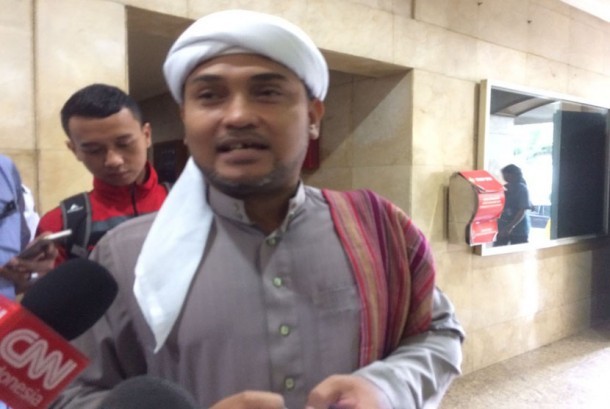 Chairman of PA 212 and lawmaker candidate of the Crescent Star Party (PBB), Habib Novel Bamukmin.
Furthermore, the decision also considered detrimental to PA 212 as most of the group members who is also PBB cadres supported 2019 Change President movement and acknowledged Ijtima Ulema result. Habib Novel said PA 212 is ready to support PBB.
According to Habib Novel, Yusril has showed defiance to Islamic sharia which has been upholded by PBB. He would encourage PBB to hold extraordinary national meeting (munaslub) to topple Yusril.
In case the plan did not work, Habib Novel would retrieve support to PBB. PA 212 members and Islamic Defenders Front personnel will step down from PBB membership.
Yusril has officially appointed as a lawyer for incumbent President Joko Widodo (Jokowi) - KH Ma'ruf Amin pair. National campaign team of the Indonesia Work Coalition (TKN KIK) said Yusril gave legal services for free.
According TKN KIK spokesman Arya Sinulingga, Yusril will not join in the success team. TKN KIK also said Yusril would immediately handle cases related to violation of presidential election faced by the government camp in the Election Supervisory Agency (Bawaslu).
Yusril said Jokowi-Ma'ruf already have Legal and Defense Division in their team. As he stayed outside the structure of the team, Yusril reiterated that he was not an in-house lawyer.
"As a professional lawyer, I am not part of Pak Jokowi-Pak Kiai Ma'ruf team in winning the electon," he said on Monday.
Yusril was in Prabowo Subianto camp when filing a lawsuit in the Constitutional Court in presidential election 2014.