Transportation Minister says the govt ready to provide better service for travelers.
REPUBLIKA.CO.ID, JAKARTA  -- Indonesia's Transportation Minister Budi Karya Sumadi inspected the Eid al-Fitr homecoming activities at Halim Perdanakusuma Airport here on Monday. Earlier, he visited the Merak crossing seaport and Bakauheni in Lampung Province.
The minister, who arrived at the airport at 3:15 p.m. local time, was greeted by the Executive General Manager of the Halim Perdanakusuma, Pip Darmanto. He explained about the facilities and securities for homecoming travelers as well as the Eid return trip during the 2018 Eid al-Fitr.
The minister also met several passengers at the airport departure terminal's waiting room and checked the counter space.
"This afternoon, I went to Merak and Bakauheni, and all homecoming transportation activities have been running smoothly," he explained.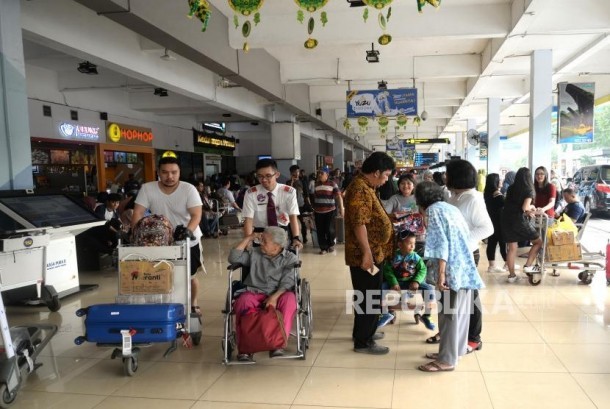 Halim Perdanakusuma airport, Jakarta.
The government is ready to provide better services to the travelers, he pointed out.
Previously, the transportation minister also inspected three facilities, namely the Soekarno-Hatta international airport in Banten, Pulo Gebang bus terminal in East Jakarta, and Gambir train station in Central Jakarta.