More than 1,350 Palestinian were shot by Israel during Monday's protests.
REPUBLIKA.CO.ID, JAKARTA -- The Government of Indonesia strongly condemned the excessive use of force and the shootings of Palestinian civilians. Thousands of Palestinians were demonstrating at the Gaza-Israel borders and clashed with Israeli Army.
"The government and people of Indonesia are saddened and express our deepest condolences against the killing of Palestinian civilians, including children, who were demonstrating at the Gaza-Israel borders," Indonesian Ministry of Foreign Affairs said in a statement on Tuesday.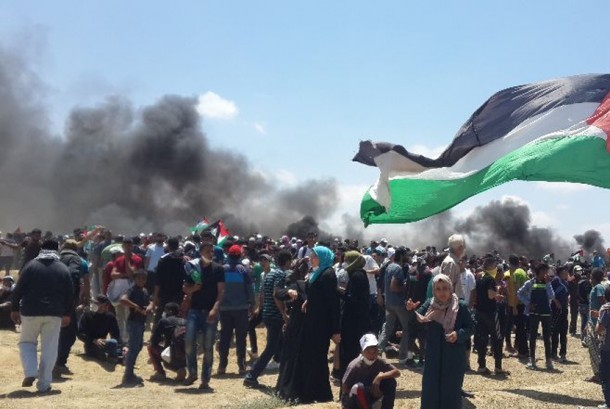 Thousands of Palestinian people protest relocation of U.S. Embassy from Tel Aviv to Jerusalem, on Monday.
Also read: OIC condemns US decision to open embassy in Jerusalem
Reuters reported on Monday that the Palestinian death toll from Israeli live fire during protests along the Gaza-Israel border on Monday rose to 52, according to a Palestinian health ministry official.
Monday's violence on the border, which took place as the United States opened its new embassy in Jerusalem, was the bloodiest for Palestinians since the 2014 Gaza conflict, the report stated.
It was the highest toll in a single day since a series of such protests demanding the right to return to ancestral homes in Israel began on March 30.
Palestinian Health Ministry spokesman, Ashraf Al-Qidra, noted that the dead included six children under the age of 18. About 2.4 thousand Palestinians had been wounded, with about half of them injured by live bullets.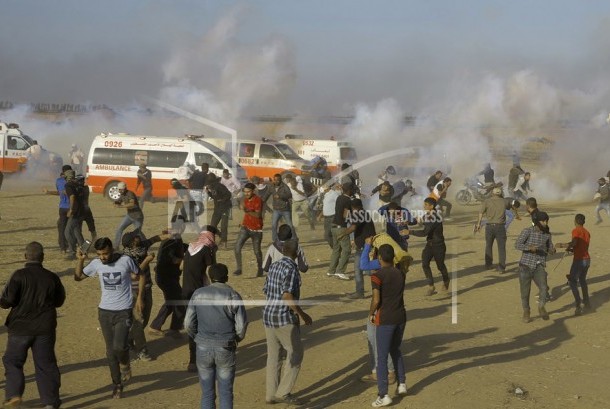 Israeli troops fire tear gas against Palestinian civilians at Gaza Strip on Monday.
Indonesia, furthermore, called on the United Nations Security Council to immediately convene in order to take urgent steps and conduct an independent international investigation to hold responsible all perpetrators of such violence.
The Southeast Asian country also called on the international community to continue the struggle for justice for an independent and sovereign Palestinian nation.
The Government of Indonesia has also strongly condemned the illegal decision by the US Administration to open its embassy in Jerusalem by calling the move as a violation of a number of resolutions of UN Security Council and UN General Assembly, as well as jeopardizing the peace process in Palestine.
Indonesia has urged the UN Security Council and General Assembly to hold a meeting to take firm actions to address the unilateral move by US.
The Southeast Asian county also called upon all states to refrain from supporting the US decision to recognize Jerusalem as the so-called capital of Israel and not to relocate their diplomatic missions to the holy city of Muslims, Christians, and Jews.