REPUBLIKA.CO.ID, JAKARTA -- Jakarta Metropolitan Police Chief Inspector General M Iriawan said the police had found evidence that Rachmawati Soekarnoputri had transferred funds to pay for the logistics of the meetings arranged to discuss efforts to topple the government. "We have found the evidence of the fund transfers," he declared here, Wednesday.
Iriawan said it did not matter if Rachmawati denied it, as the police would not need clarification, or a confession from her.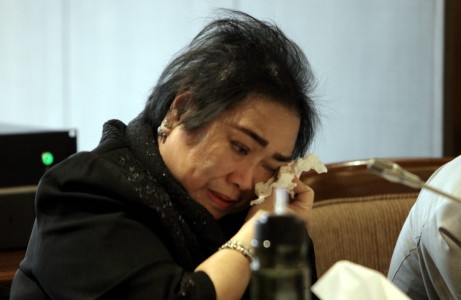 Rachmawati shed her eye in a meeting with DPR members on Wednesday. As she has been named suspect of alleged coup plot, asked DPR to intervene on her behalf to get the case against her closed.
Rachmawati, the daughter of the country's first president and sister of former president Megawati Soekarnoputri, has been named a suspect, along with several others in a plot to topple the government "There are witnesses and documents. We have found enough initial evidence, and so the process (investigation) will continue," he said.
Iriawan maintained Rachmawati's meetings with parliament members, asking them to intervene to terminate the case against her, was not a matter of concern. Parliament members are representatives of the people, and so it is not wrong for them to receive complaints from the citizens, Iriawan mentioned. "It is alright. That is the task of the DPR (House of Representatives) members, which is to accommodate the people's complaints," he asserted.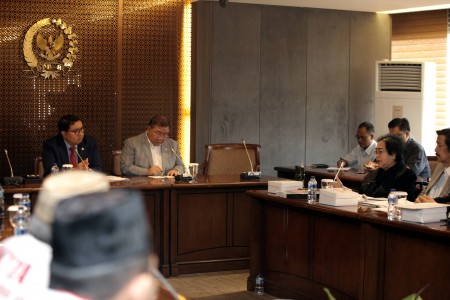 Vice Chairman of DPR Fadli Zon received Rachmawati Soekarnoputri and her legal counselor team in alleged coup plot case on Wednesday. Fadli was accompanied by member of Gerindra Party Faction Supratman Andi Agtas and member of Commission III Wenny Warouw.
Rachmawati met with DPR members, Wednesday, to explain to them the case made against her in the alleged plot to topple the legitimate government. She has asked the DPR to intervene on her behalf to get the case against her closed, which also involves activists Sri Bintang Pamungkas and Ratna Sarumpaet, musician Ahmad Dhani and retired army (Maj.Gen.) Kivlan Zein, among others.
Also read: Rachmawati is being cornered: Spokesman